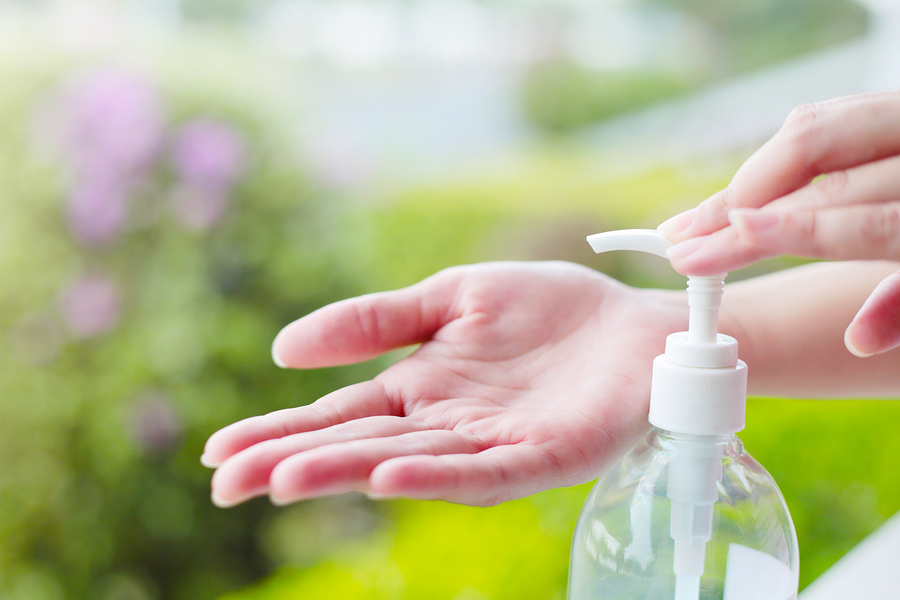 After dealing with allergies, blowing your nose, and sneezing…all things you can do that can incorporate your hands, we should probably talk about the most popular way to deal with the germs in the room. One popular solution for fighting bacteria and germs is hand sanitizer. We don't know about you, but we noticed a sudden boom in hand sanitizer use within the past few years and wanted to make sure you know the facts.
For instance, hand sanitizers are great for dealing with small or minor cases of bacteria and germs. They are not helpful for grimy and visible situations (need we go into detail?). With that being said, the main and most effective ingredient in hand sanitizers is ethanol, more commonly known as alcohol. This ingredient in hand sanitizer is only effective at destroying bacteria and germs if the alcohol percentage is 60 or above. Any alcohol content lower than that in hand sanitizer is basically not as effective as should be.
Using hand sanitizer in tight or mobile situations can't be helped but should not replace the tradition of hand washing. Washing your hands with soap and water is more effective and healthier for your skin. With the constant use of alcohol your skin can become dried out and crack. This leaves your hands rough and vulnerable to infection. The drier your skin, the greater the risk that cracking can cause minor open wounds vulnerable to the bacteria and germs you come in contact with.
We know you are desperate to get ahead of allergies and spreading/catching germs but make sure you keep in mind the repercussions of excessiveness. Just because something is said to be good for skin doesn't always mean it's good for your skin and good in excessive amounts.
The EE 411: General Hand Sanitizer Tips
When using or selecting hand sanitizer, please keep the following in mind:
• Make sure to choose hand sanitizers with an alcohol content of 60% or above.
• Never over or excessively use hand sanitizers—wash your hands with soap and water instead.
• Look for sanitizers that may incorporate a skin nourishment feature such as a moisturizer.
• When using hand sanitizers or washing your hands, keep hand lotion nearby and apply when needed to prevent cracks in your hands. This would be a perfect opportunity to try some of our body balms (add link). They are cost effective, and a little at a time is all you need to rehydrate your skin. They are perfect to keep near the sink or on your desk in case of emergencies.
Remember to never just take our word for it. Though we do our research, we highly recommend you do yours! Always do what's best for you, like we always say, you deserve it!
(This post was brought to you by Earth's Enrichments.  Similar posts can be found by visiting our Blog.  More information about our  company and products (USDA Certified Organic Soaps, Organic Bath Salts, Organic Sugar Scrubs, Organic Body Balms, Organic Lip Balms and Organic Hair Care) can be found on our Website. Thank you Earth's Enricher!)